Introducing systemBash's first Windows Mobile theme: Black Grass.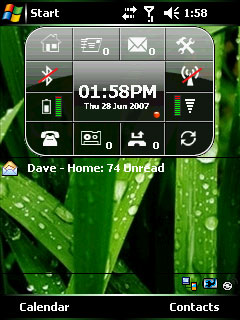 This totally free theme features a grass background and a black menu bar. Text is white and accents are green. It in meant for pocket PC / Windows Mobile version 5 and above.


systemBash Black Grass Theme
In case you are wondering what the clock/center menu uses, it is phoneAlarm and uses this theme.